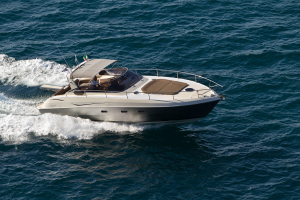 GENERAL TERMS AND CONDITIONS
Rental cost
– The boat rental cost includes all equipment, gear, boat insurance and crew insurance during the entire period indicated in the contract.
– The cost also includes mooring fees at the departure harbour, fuel, skipper, soft drinks and snorkelling equipment.
Payment terms
– The Renter can collect the boat only after full payment of the rental cost has been made.
Owner obligations
– The Owner must deliver the boat to the Renter fully equipped, clean and with a full tank of fuel and drinking water supply at the times and places stated in the contract, with all valid documents required for the rental.
– If for any reason the Owner cannot fulfil the above conditions, the Renter has the right to claim reimbursement of the total daily rental cost for days on which the boat is not used.
– If the Owner is not able to guarantee collection of the agreed boat within 24 hours, he must make another boat with identical or better characteristics available to the Renter.
– If the Owner is unable to find another boat, the Renter can withdraw from the contract and claim reimbursement of the entire amount already paid.
– If the Renter is willing to wait more than 24 hours to receive another boat, he can claim reimbursement of the amount corresponding to the number of days the boat is not used.
Renter obligations
– After delivery of the boat, the Renter will be liable for all mooring costs at any port or harbour other than that of departure.
– The Renter also accepts responsibility for taking care of the boat and its equipment.
– The number and names of individuals travelling on board must match the crew list.
– Transportation of animals (dogs, cats, birds, etc.) is forbidden.
– The Renter is liable for payment of any damage caused, which will be quantified in an invoice paid prior to disembarking.
Insurance
– The boat is insured for Third Party Liability and has total CASCO coverage for all damage caused by force majeure up to the full value of the boat as established in the insurance policy.
– The boat's crew is insured
Cancellation policy
If the boat rental is cancelled, the following penalties will be applied:
10% of the total amount 02 months prior to the date booked
30% of the total amount 01 month prior to the date booked
50% of the total amount 14 days prior to the date booked
100% of the total amount 13-00 days prior to the date booked